Hey guys!
I was just chilling in my greenhouse, looking at my plants, when my new kitten Davie (Short for David Meowthews Band) came up and rubbed her head on my leg. It is really special for her to do this as it took a while for her to even leave a corner she had hid in when we first brought her home.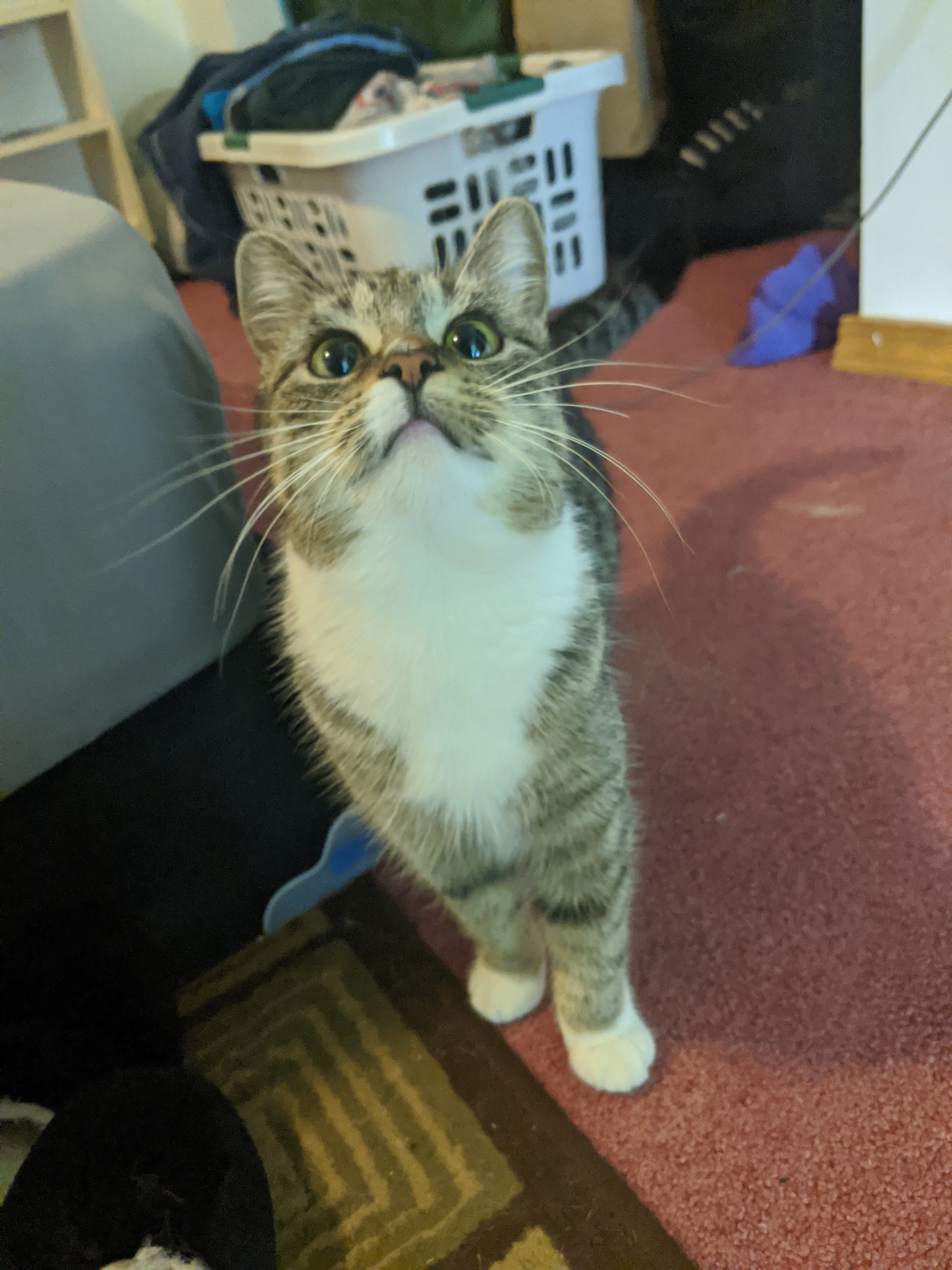 I don't know what Davie had been through since she came to me in a strange way. A friend of mine had a person she allowed to sublet at her place for free abandon the cat at the house without food, water, or a place to go potty. Apparently Davie was a birthday gift that her mom gave her. Her mom had taken her from around her work, claiming she was a stray. We did check if she was chipped and posted on various pages that we had found her, but nobody claimed her. We later learned that people were doing drugs in the house while she was there, so who knows what all this cat has seen or been through. But she's happy here.

Now that Davie has gotten used to her new family, she loves to cuddle with her kitty brothers, play with her toys, and take naps after filling her belly with cat food I make from scratch. (Yes, I've done my research and they are getting everything they need). While her early life was probably really rough, she is safe with and I couldn't imagine not having this sweet baby in my life.
Nothing too Satanic to talk about here, I just really like my cat.
HS!
LH